Contraception Advice
Our panel of doctors and gynecologist have experience in Contraceptive advice in Delhi, NCR. We're the most promising Gynecology Centre in Delhi as suggested by our more than 3000 feedbacks and Reviews on Google. Our experts will give you the best contraceptive advices for any situation like in Emergency Contraception, Contraception after one baby, Long-acting reversible contraception or LARC, etc.
What is Contraception?
A mature woman can get pregnant by male's sperms it reaches the eggs of her ovary. And Contraception is the method to prevent pregnancy or stop eggs from fertilization.
Contraception can be taken before or after sexual intercourse and here are the techniques of Contraception:
Stop Sperm from reaching egg
Stop the fertilization of the egg
Stop both fertilized egg and sperm attaching to the lining of the female's womb
Methods of Contraception (Contraceptive Advice by our experts at Dr. Rupali's Abortion Centre)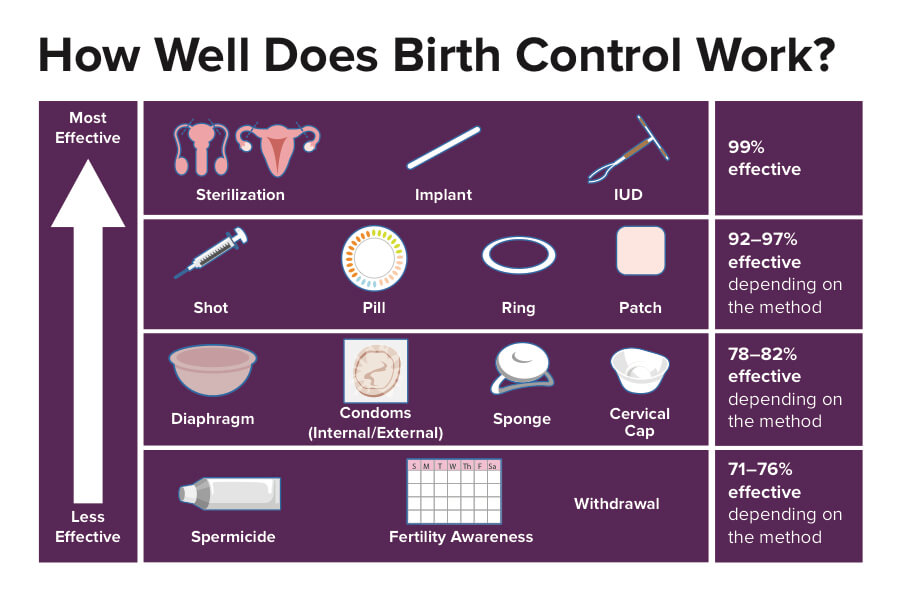 Temporary Methods of Contraception
caps or diaphragms for male and female
combined pill (COC) for female and male
condoms (external and internal) for both the partners
contraceptive implant
contraceptive injections
contraceptive patch
female condoms
IUD (intrauterine device or coil)
IUS (intrauterine system or hormonal coil)
natural family planning (fertility awareness)
progestogen-only pill
contraceptive vaginal ring for female
Permanent Mothods
Female Contraceptive Surgery (Tubectomy)
Male Sterilization (Vasectomy)
Emergency Contraception
After unprotected sex, or the sex without the contraception may leads to unwanted or unplanned pregnancy, in this case one requires the Emergency Contraception.
Our doctors at Dr. Rupali's Abortion Centre refer following Emergency Contraception Methods:
Emergency IUD (intrauterine device or coil)
Emergency IUS (intrauterine system or hormonal coil)
Emergency Contraceptive pill
Frequently asked Questions about Contraception (Contraceptive Advices)
Here are few FAQs about the contraception and the outcomes which may cause due to it.